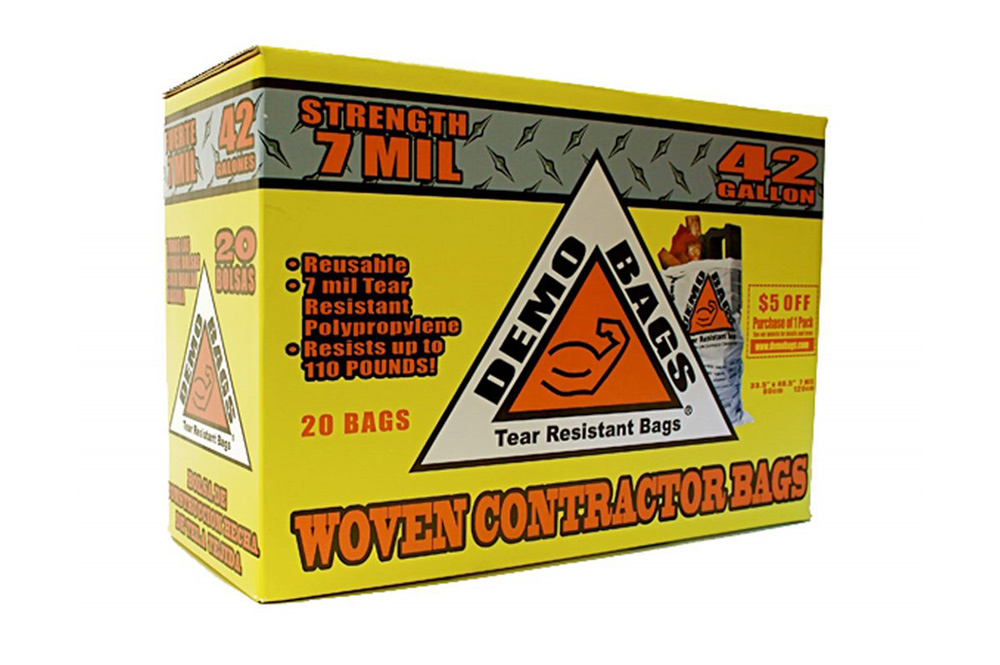 Demo Bags® – What's New on Memorial Day 2021?
Today is May 31st, 2021, the last Monday of June, meaning our Memorial Day. There are various occasions that we celebrate in our country, but Memorial Day is an event dedicated to our martyrs and military professionals. Few etiquettes of celebrating Memorial Day:
Flag Etiquette and Memorial Day, Monday, May 31: This is the day when you pay tributes to great professionals and their loved ones who got martyred in the line of service. On this day, as per the Flag Etiquette, you're supposed to fly flags at half staff till 12 pm.
National Moment of Remembrance: At around 3 PM local time, regardless of where you're in the US, and what you're doing, you need to stand for 1 minute in recognition of our deceased army men and women. That's the least we can do for our brave souls.
We at Haultail® are honored to be playing a part in honoring our military. How? By offering a $25 off on Demo Bags® boxes. Yes, that is correct.
There are different types of Demo Bags® available in our inventory:
Small Mini-Bulk Bags 450
This is one of our most well-known offerings. The key features of these bags include:
450 lbs
16" x 15" x 13"
Lifting straps 4" wide
Almost zero dents, dings and scratches to truck beds
The Original Contractor Bag
The strongest construction waste disposal and demolition refuse bags available in the US market. It's key features are:
110 lbs / 42 Gallons
30' x 47'
Tested over 8 mill strength
Impact resistant
Small Mini-Bulk Bags: 900
This particular Demo Bags® type is used for lifting bulk items. These can carry quite a bit of weight without causing any damage to your truck beds. Other features include:
900 lbs
21" x 20" x 34"
Lifting straps 4" wide
Demo Armor ™ Multi Purpose Roll
Demo Armor ™ is a roll offering temporary floor protection and is used for multiple different purposes. Key feature are:
150 lbs
36" x 36" x 44",36" x 12000'
Used for the multi purpose of covering and protecting roofs
For lining and wall protection
Created with polyethylene terephthalate (PET) and recycled polyethylene terephthalate (RPET)
These bags are readily available on Amazon, big box stores like Home Depot and our own website as well.
How to Avail $25 Off on Demo Bags®
Step 1: Buy a 20-Count Box of Bags
Step 2: Download and Use the Haultail® Mobile App
Step 3: Upload Proof of Box Purchase on the App
Step 4: Use Haultail® for Pickup and Junk Removal Services
Step 5: Get $25 Off While Paying for Haultail®
However, keep the below in mind while trying to avail the discount:
Only 1 (One) Box per Haultail® Delivery with a total value of $25.00 USD
Must be APPLIED within 30-days of purchase based on proof of valid receipt
No other coupons or discounts are valid in association of this special promotion
Not limited to only junk and debris. Use the Powered by Haultail Pickup and Delivery for any items. New or Used, Large or Small.