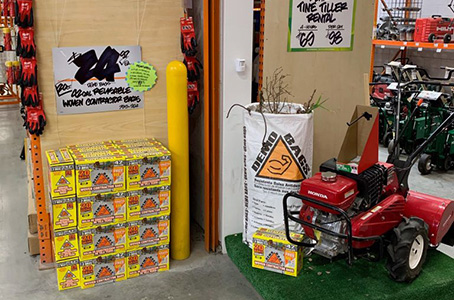 Happy Memorial Day 2021 – Get a Free Demo Box®!
It is May 31st, the last Monday of May 2021, and Memorial Day is here. This is the day where we all honor and mourn our military personnel who sacrificed themselves on the line of duty. While there are many people who celebrate our martyrs and armed forces by visiting national cemeteries, there are others who conduct events involving veterans to share their stories and experiences, to honor them. This day also officially marks the inception of summer in the US.
At Haultail®, we have always shown our respect and gratitude to our military. And this year is no different! This year, we are offering our exclusive Demo Bags® for free. Yes, you read that right. Our Demo Bags® are the best storage and hauling bags in the market and can be availed at no cost.
Haultail® Bags and Demo Bags®
Well, these Demo Bags® are woven contractor bags made of eco-friendly seven mil patented poly woven plastic fiber. They can carry upto 110 lbs and are available in several big boxes stores including Lowe's and Home Depot and are three times stronger than their nearest competitor. However, this year, on Memorial Day, these bags would be available at discounted prices and even free in some cases.
Space conservation
There are many benefits of these bags; one of the biggest being that it consumes much smaller size while carrying over 100 lbs. In fact, Demo Bags® boxes are just 8 inches in size vs. 32 inches of a traditional trash that can carry equal weight but takes more space to be accommodated in a truck or car.
Strong and always intact
There are many competing storage, pickup and delivery boxes out there that people use, however, the moment you put the junk and pick them up, they get ripped open. However, with Demo Bags®, you can be certain that no matter what construction debris, junk you put-in, the bags will remain intact.
Reusable up to 3 to 5 times
These Demo Bags® can be reused for upto 5 times, making it an extremely cost-efficient investment for the buyers. Unlike traditional bags that tend to tear apart after a single use, Haultail® Bags and Demo Bags® can be used several times. Whether you use it to pick yard junk, debris, e-waste or papers or plastic equipment, Demo Bags® can be used for all.
How to Avail the Discount
Step 1: Buy a 20-Count Box of Bags
Step 2: Download and Use the Haultail® Mobile App
Step 3: Upload Proof of Box Purchase on the App
Step 4: Use Haultail® for Pickup and Junk Removal Services
Step 5: Get $25 Off While Paying for Haultail®
About Haultail® On-Demand Delivery App
Haultail® on-demand delivery app is a powerful, crowd-powered application that helps people get their junk, debris, and other items picked up and delivered at desired destinations. Our patented technology allows users to hire drivers from a pool of drivers who are always on the road looking for customers. With so many drivers as partners and strong fundamentals in providing almost all types of pickup and delivery services in the industry are catered to, Haultail® is the app to use.
This Memorial Day 2021, we are offering exciting offers and free Demo Bags® as well to honor our martyred army personnel and veterans. Feel free to contact us today to get more details; email us at [email protected] or call us today: 800-0615-1150.